For every lock your company buys, HAVEN will donate the same # of locks to a school or daycare of your choice: DOWNLOAD BROCHURE
Guardian Angel Program
HavenLock is proud to announce the launch of its Guardian Angel program. This initiative is dedicated to donating its revolutionary Lockdown system to vulnerable locations in and around the Nashville area. The program's goal is to provide an additional level of security for internal hardening in classrooms, church gathering areas, and medical facilities, ensuring a safer environment for all.
100 Locks for 30 Nashville Locations
To kick off the Guardian Angel program, HavenLock is donating 100 of its Lockdown systems to 30 schools, churches, and medical facilities in the Nashville area. By doing so, the company demonstrates its commitment to enhancing security measures in its local community.
A Word from Alex Bertelli, CEO of HavenLock
Reflecting on the importance of the Guardian Angel program, HavenLock CEO Alex Bertelli stated, "Active shooter incidents are not going away anytime soon. We must take proactive steps to use technology, training, and deterrents to protect our students, teachers, congregants, and those that are vulnerable to these types of attacks. Haven has worked hard to build the safest, most advanced, and compliant locking system in the world. The solution starts with parents, teachers, and administrators working together to take steps to defend their facilities. We want to be a part of the solution to ensure we have the safest communities in the world."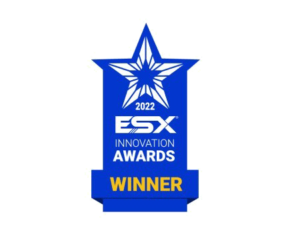 If you have a school, church, or medical facility within the greater Nashville area, please contact us using the form below:
Meets ADA, fire code, and safety regulations
Hard installed for permanent security
10x stronger than a conventional lock
One motion unlock compliant
Made with military grade materials
Triple level failsafe system
Long lasting internal battery
Government level encryption
Threat detection with HAVEN Beacon or integrated system
Connect multiple locks to one system
Control via smart phone, key fob, and manually integrated panel
Inward and outward door compatibility
Dashboard access for admin visibility
Egress button(s) available