Active Shooter Lockdown System
FACT: Active Shooter Threats are Increasing
Over the past 25 years there has been an increasing number of school shootings and active shooter threats to not only schools, but also offices, places of worship, and medical facilities. As the potential for gun violence toward innocent victims grows exponentially, so does the need for a lockdown solution that can minimize active shooter threats.​
SOLUTION: The #1 Active Shooter Prevention Door Lock System
When an active shooter is detected, every second counts. Not only must a lockdown be implemented immediately, but the door locks that protect those who are faced with the threat of violence must be strong, effective, and offer rapid deployment simultaneously to eliminate access from the active shooter.
The HAVEN Lockdown System is strong (10X stronger than a conventional lock), effective (is impenetrable), and can be deployed immediately and simultaneously to all connected doors when the early warning system detects a threat. It can be operated by an administrator on an integrated panel to lock all doors, or independently within the rooms by key fob, smart phone, or egress button.
Meets ADA, fire code, and safety regulations
Hard installed for permanent security
10x stronger than a conventional lock
One motion unlock compliant
Made with military grade materials
Triple level failsafe system
Long lasting internal battery
Government level encryption
Threat detection with HAVEN Beacon or integrated system
Connect multiple locks to one system
Control via smart phone, key fob, and manually integrated panel
Inward and outward door compatibility
Dashboard access for admin visibility
Egress button(s) available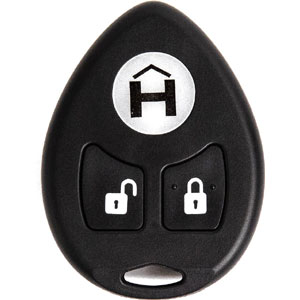 Key Fob
Easy activate/deactivate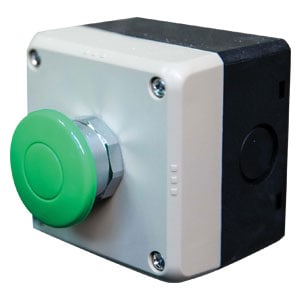 Egress Button
Simple, one motion
egress button for use
upon 'all clear'
Motion Sensor
Fast, one motion
panic button
for immediate
Lockdown activation
Motion Sensor
Motion Activated
egress system for
use upon 'all clear'
Ezlo Z-wave Smart Hub
Allows remote cloud-based control
of lock from outside and supports
optional keyfob and other z-wave
compatible accessories.
Generic Key Switch
Momentary closure
switch for use on the
exterior side of door
for unlock capability
Glass Aluminum Framed
Door Mounting Plate
Allows for mounting on typical
glass doors with standard
aluminum frame
Inswing Top Cosmetic
Bracket Cover
Cover the bracket arm for a cleaner
installation finish.
Service Plans
Firmware, security patches, technical support
Training
Install, curriculum, on-site
Product Specifications
Bluetooth / Z-Wave

Keyfob, egress button, mobile app,

integrated panel

Manual operation
One motion unlock compliant
Fits commercial doors with a standard 2" frame
Long life internal rechargeable LiPo battery
Dimensions:15.5×4.1×4.5 (LxWxH)
FCC, IC, Bluetooth, and UL tested
Code Requirement
2018 Life Safety Compliant

meets requirements of chapters 15.2.2.2.4 Classroom Locking to Prevent Unwanted Entry and 7.2.1.5.10.7 Means of Egress

NFPA

NFPA 80 Standard for Fire Doors and Other Opening Protectives, Chapter 4.1.3.3
NFPA 252 Standard Methods of Fire Tests of Door Assemblies

UL Standard Tested by a NRTL

UL10C Tested and passed by Guardian Fire Testing Laboratories, 9/24/2019, Report #EER-8-13-19-Z
UL60950-1 Tested and passed by SGS North America, 1/23/2020, Certificate of Compliance SGSNA/20/SUW/00006
UL 294 tested and passed by SGS North America

Independent Strength Testing

Aptus Design Works Impact Test Report, 6/26/2019, Project #E19023